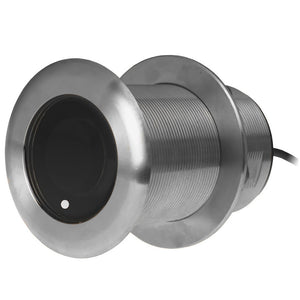 Furuno SS75H Stainless Steel Thru-Hull 20 Tilt 600W Chirp - High Frequency [SS75H/20]
SPC-76517
SS75H Stainless Steel Thru-Hull 20° Tilt 600W Chirp - High Frequency
High-Frequency CHIRP Transducer with Temperature with Stainless Steel Thru-Hull.
Features:
Function: Depth,Temperature
Frequency: 130-210 kHz
Mount Style: Thru-Hull, Flush, 20 Degree Tilt
Housing Material: Stainless Steel
Install Type: Thru-Hull
Power Rating: 600W
This product may not be returned to the original point of purchase. Please contact the manufacturer directly with any issues or concerns.